From Mr Hudson
"The secret of getting ahead is getting started." Mark Twain
As students are preparing for return to school, just like building your physical endurance, small, consistent steps add up.
Small steps help us avoid decision fatigue, which diminishes the impact. Small steps also allow us to better manage our cognitive load, meaning we have more headspace to deal with all our other thoughts and plans. Small steps help us to better manage distraction.
Small steps are attainable and are specifically designed to not feel overwhelming. They are also easier to fit into hectic, over-scheduled days, which most people face on a regular basis.
If you are trying to build self care habits into your life, start small & watch the transformation.
Building small step habits into my daily routine has been incredibly helpful & powerful in getting my life to where I need to be…anyone else have success with this?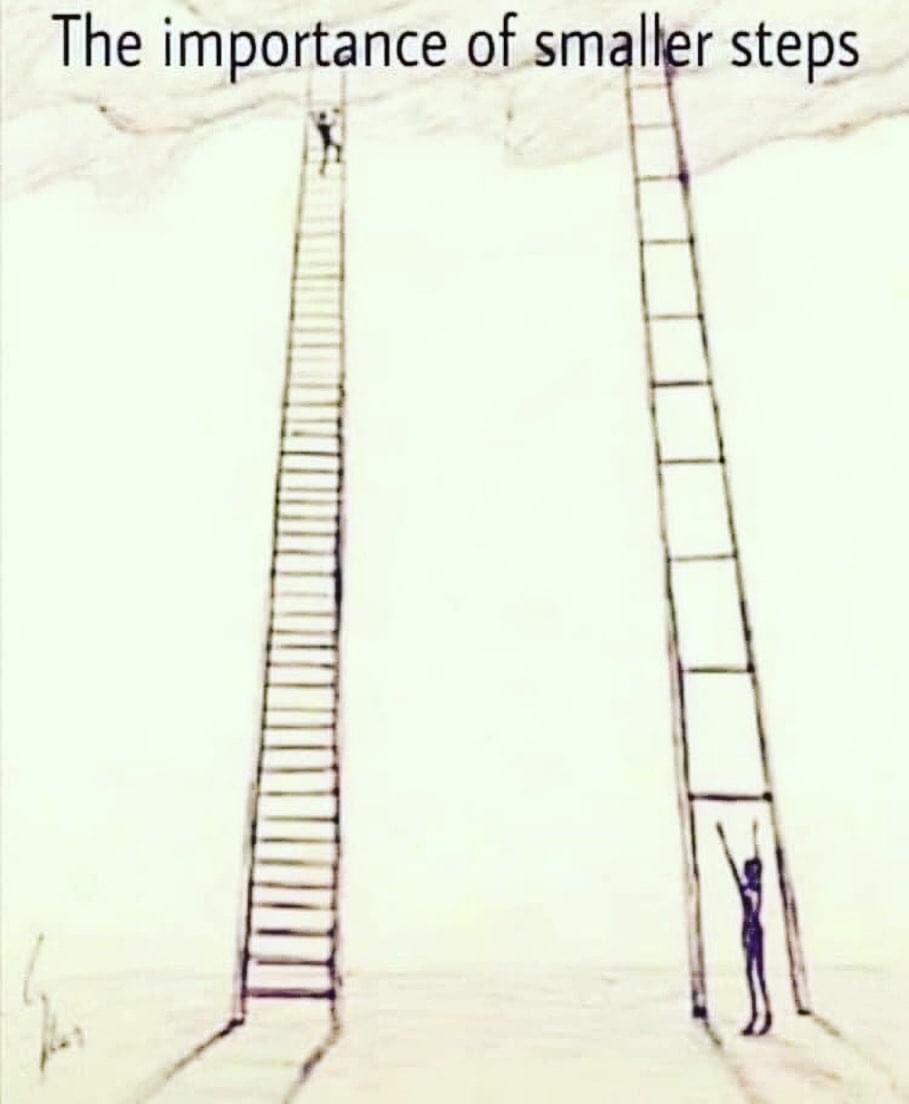 So here is a checklist (small steps) for students to assist them in a smooth return to school on site:
☐ Pack your bag for Week A of the timetable.
☐ Charge your laptop and check you have set up wifi at school (particularly if it's a new laptop). Click here for help.
☐ Prepare your summer uniform. If you are missing anything, let your parents know and come with a note in your planner on the first day.
☐ Label several face masks and place inside a snap lock bag in your school bag. If you have an exemption from wearing a mask, please contact High School Student Office before returning on site.
☐ Check what area of the playground your year group has been allocated for before school, recess and lunch times.
☐ Check what toilet block your year group is required to use.
☐ If you need a lunch order, ensure you order it beforehand via Munch Monitor.
☐ Plan how you will get to and from school with your parents.
We look forward to seeing students return on Monday.
Yours Sincerely
Mr Anthony Hudson